Now you must be wondering why working with VOIZ is any different from working with any other company where you can work from home. Most of you reading this blog may be new to VOIZ and wondering just why you should sign up with us. Well, we are here to tell you exactly what the reasons AKA benefits are of joining VOIZ!
Reason #1 Just got out of school? No problem!
Regardless of whatever your educational qualifications are, you will always find a job with VOIZ in one of our many domains. We have freelancers and professionals ranging from students to graduates to retired individuals to to-be mothers etc, working with us.
Here you will find job postings with varying levels of experience and educational requirements that you can apply for even if you have completed only your UG, Diploma, PG, SSLC etc.
Reason #2 Not available on Saturdays? Not to worry! Choose your preferred days of work
At VOIZ, you have the power to choose your preferred days of work. You can choose a minimum of one day to a maximum of all seven days! If you want to work Monday through Friday, then you can go ahead and do that! If you want to work only two days during the week and one day during the weekend, that works too! This is why we say, professionals signed up with VOIZ hold the key to when and where they want to work.

We have agents who work with us for three days while spending the rest of the days travelling the country, agents who work the week while taking the weekend off, and also have agents who work every alternate day. So whichever day works best for you, you can choose to work those days for your project.
Reason #3 Not available during the early hours of the morning? Rest assured, you are not expected to unless you want to!
Timings are a big deal for everyone. But working here allows you to choose that too! Imagine having to choose the timing that works for you and working during that time! How cool is that? Don't believe us? See it for yourself!
Exhibit A:

Exhibit B:

Shown above are two job postings and their timings. You get to choose a maximum of 3-time slots to a minimum of 1-time slots! A few examples of how agents work their timings around their schedule are as follows:
We have a professional working with us as a telesales specialist who works 4 hours in the afternoon as she spends the morning with her family.
We have yet another freelancer who works as an inside sales associate for 8 hours, working four hours in the morning and the rest of the hours in the night while furthering his ambitions in his spare time.
We also have a student freelancer working with us who studies during the morning hours and works the evening time slot.
Reason #4 Know only one language? Don't stress! That's more than enough
We have plenty of freelancers asking us if it is possible to sign up with VOIZ despite knowing only English or knowing only a regional language and the answer to it is YES! Our job listings keep getting updated every single day and each job has different requirements that include languages as well! You can apply to a project even if you are only fluent in English or only fluent in Hindi!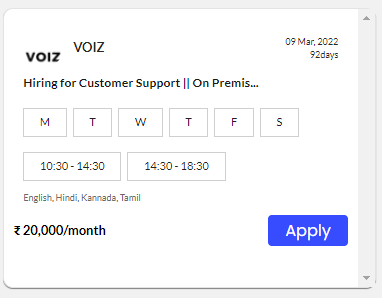 You can apply here even if you know only one language of the four mentioned languages.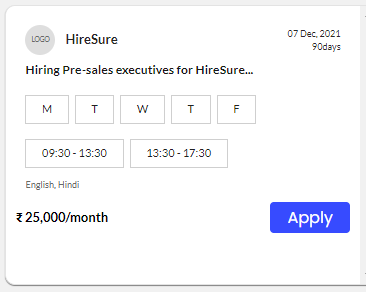 You can apply to jobs even if you know only one language or all of the languages mentioned on the listing!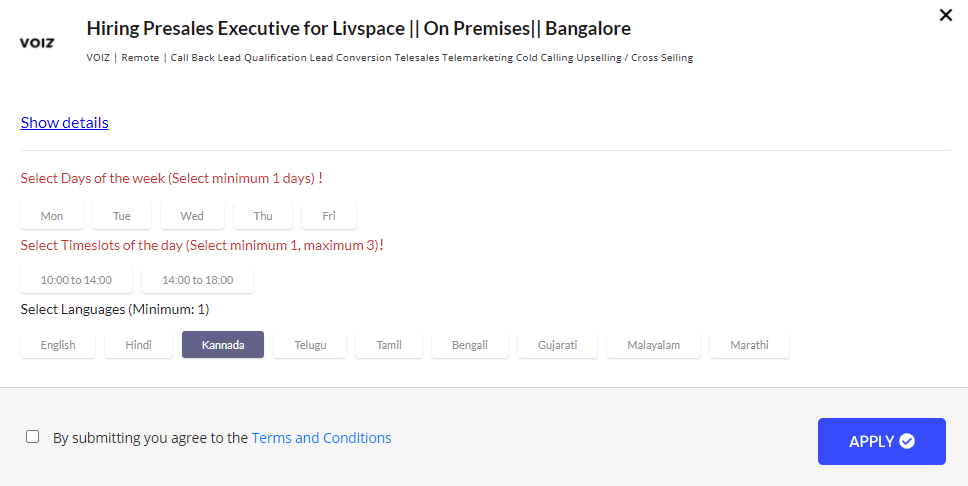 Language is not a barrier to you joining our platform and becoming an invaluable member of VOIZ!
Reason #5 Stressing about timely payouts? Don't, anymore!
Let's get straight to the point, shall we? Payouts play a big role in determining your joy and satisfaction with a certain job role and we at VOIZ guarantee timely and fixed payouts based on what is mentioned on the job posting.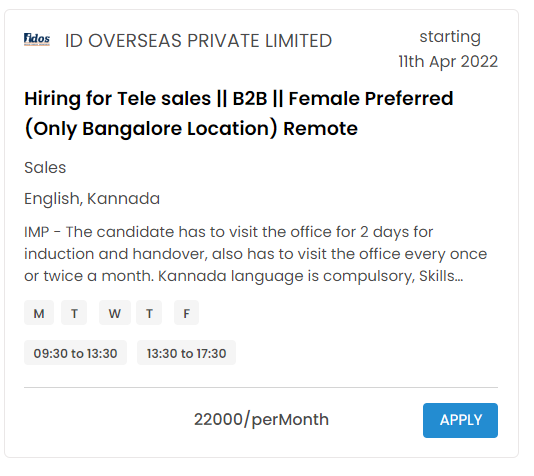 Never worry about a delayed payout or fret about not receiving your hard-earned money, it's all yours to take!
Enjoy a sense of empowerment and freedom that comes with a flexible, work from home arrangement! Work the way you want to and find that you enjoy work more than you ever used to by working with VOIZ!