VOIZ is a place where call centre agents or telephone operators have the choice of being a part of the inbound and/or outbound processes by fielding incoming calls and other inbound processes and making outgoing calls to customers and sales leads respectively. As an independent agent, this customer support job does not require you to commute and you will not be locked into a fixed schedule. All that is required for this customer service job is a laptop or a smartphone and a steady internet connection.
Customer support – inbound / email / chat / blended
Customer support is one of the processes of VOIZ. This customer support job of being a customer support agent extends across various channels such as inbound calls, emails, chat, social media, etc. In this process, the main part of the agent's customer support job profile is to focus on customer service. That usually involves assisting customers who have a problem or issue with the products or services or who need information or instructions, etc. Some of the sub-processes include product support, service support, order taking, refund processing, warranty management, complaint handling, billing enquiries, social media support, order fulfilment, and claims processing.  With an easy-to-use database with all of the customer's details and history along with answers to customer questions, this customer service job comes with a work-life balance, relatively low barriers to entry, and with plenty of opportunities to grow.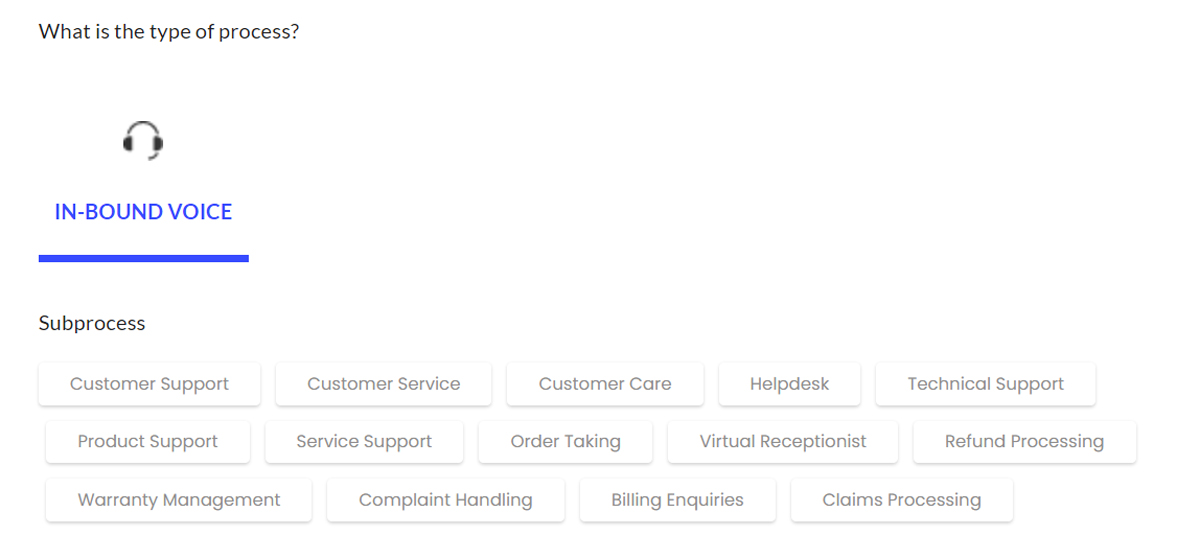 Call me back – outbound voice
This aspect of the customer service job will require the agent to make outbound or outgoing calls only. This means that you will be calling potential customers rather than receiving or getting calls from them. This customer support job role for this particular process is best for people with sales skills and experience. Some of the sub-processes here include lead qualification, lead conversions, telesales, telemarketing, feedback & survey, KYC/information, cold calling, upselling/cross-selling, promotions, customer reactivation, customer lifecycle management, abandoned cart, fundraising, collections, appointment fixing, and recruitment processing. At VOIZ, even freshers can take up these roles after going through adequate training before going live.
Language proficiency
At VOIZ, before getting started on your customer support job or Customer Service job, you will need to filter projects out based on the languages you are comfortable with. Based on your selected language proficiency, jobs will be filtered. Language is not a barrier at VOIZ. Even if all you know is your mother tongue, that will also help in some project or the other. Bilingual or multilingual agents are often required depending on the product and the area and nature of the service.
Match your expertise to the expectations of the job
At VOIZ, we make sure to prioritize your skills, experience, and strengths so that you can land the right customer service job that suits you best. Based on your qualifications, experience, and/or ability to achieve the required tasks mentioned in your profile, hiring managers and employers will be able to consider if you're a good fit for the customer support job role.
Education & industry knowledge
Having education and industry knowledge in the process or customer service field you're applying to, can impact your chances of getting the job. Having worked in a similar company, industry or product can help you stand out in the market. You can attain the customer support job you want by learning about the new changes, challenges, and developments faced in the industry. It tunes you to become a better agent and will have an immediate impact on your career path.

Skill levels and payments
Based on skill levels — from starter to expert levels, based on industry standards, the payouts are fixed. Your chances of getting the customer support job or the customer service job with the right compensation also depends on your skill level. So what skill level are you on?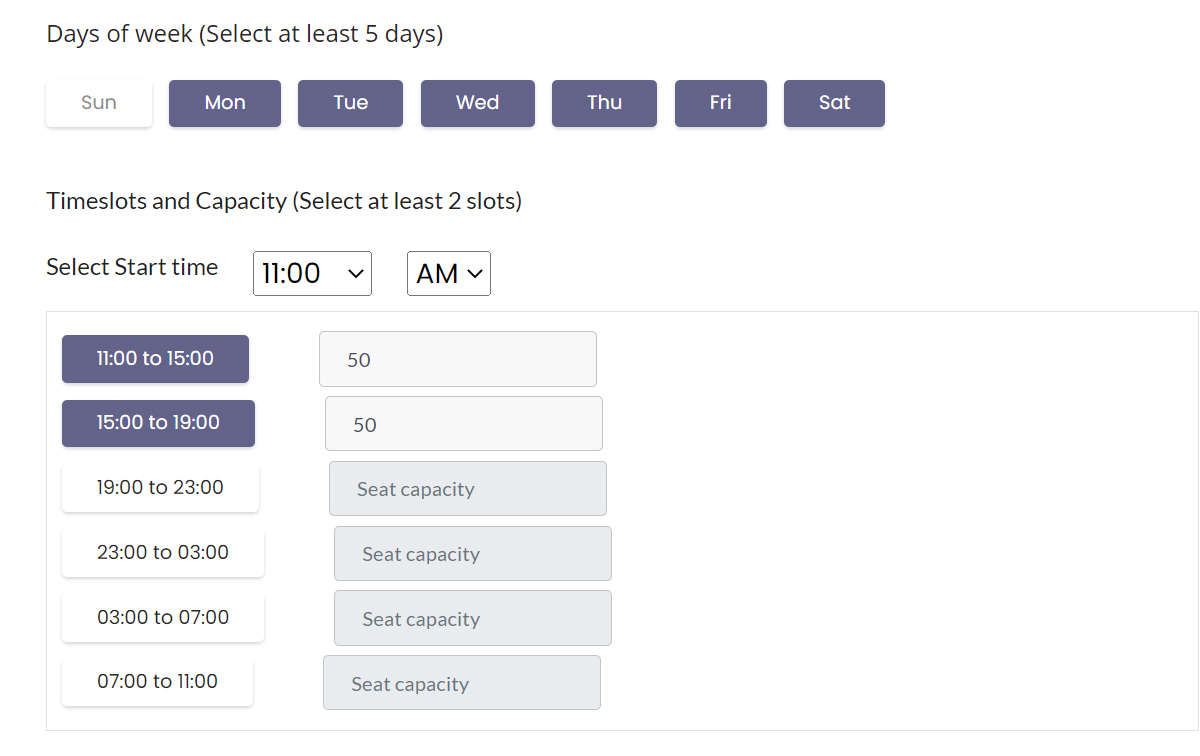 Work slots
Both full-time and part-time positions are available at VOIZ. But that commitment is up to the agent to make. We have one-time jobs and ongoing jobs available across time slots. Each time slot comes in pockets of four hours. The jobs you apply for will always have an option of choosing a minimum of one and a maximum of two-time slots. This customer support job primarily works based on your availability and convenient work timings.
Workdays
With VOIZ, you also get to choose when you want to work out of the seven working days in a week. You can choose a minimum of five days and a maximum of seven days. Weekend and night coverage is possible, as well as seasonal customer support jobs.
Preferred Project Type
You can choose the type of projects you want to work in based on your interest, area of experience, etc. You can choose a minimum of one project type to a maximum of all five project types which includes In-Bound Voice, Out-Bound Voice, Email Support, Chat Support, and Blended. The sole purpose of doing this is to help you find jobs and projects that are compatible with your interests and skill levels which will allow you to make the most out of your customer service job.
Technically, this is the makeup of what you would be doing at VOIZ. As an agent, you will have the freedom to choose your project and the way you want to work. Join us now and get started on your journey as a customer support agent or a telesales agent!