Telesales is undoubtedly one of the best ways to generate or renew interest from leads, existing customers, and secure sales. A telesales agent equipped with the right kind of skills is a powerful tool to engage with prospects and gain valuable intel and information. To become a telesales agent you need to make sure you are endowed with the right combination of skills and knowledge. Agents are constantly struggling to comprehend what the criteria of skill eligibility are when it comes to becoming a successful telesales agent. Look no further; here are some of the key ingredients you need to prepare yourself with or train to develop to make the best out of being a telesales representative.
Skills required for a telesales agent may include professional strengths, interpersonal skills, personality traits etc. These skills are not exactly job-specific skills like hard skills but these are work traits and qualities that will be helpful in various work or job-related scenarios or circumstances. A profile without a listing of soft skills will not be a company's first choice when it comes to recruiting a telesales agent for their project. Hence the determining factor does not ultimately narrow down to the hard skills in this context. It is the soft skills that display a candidate as someone who has the potential to be a hardworking and successful telesales agent.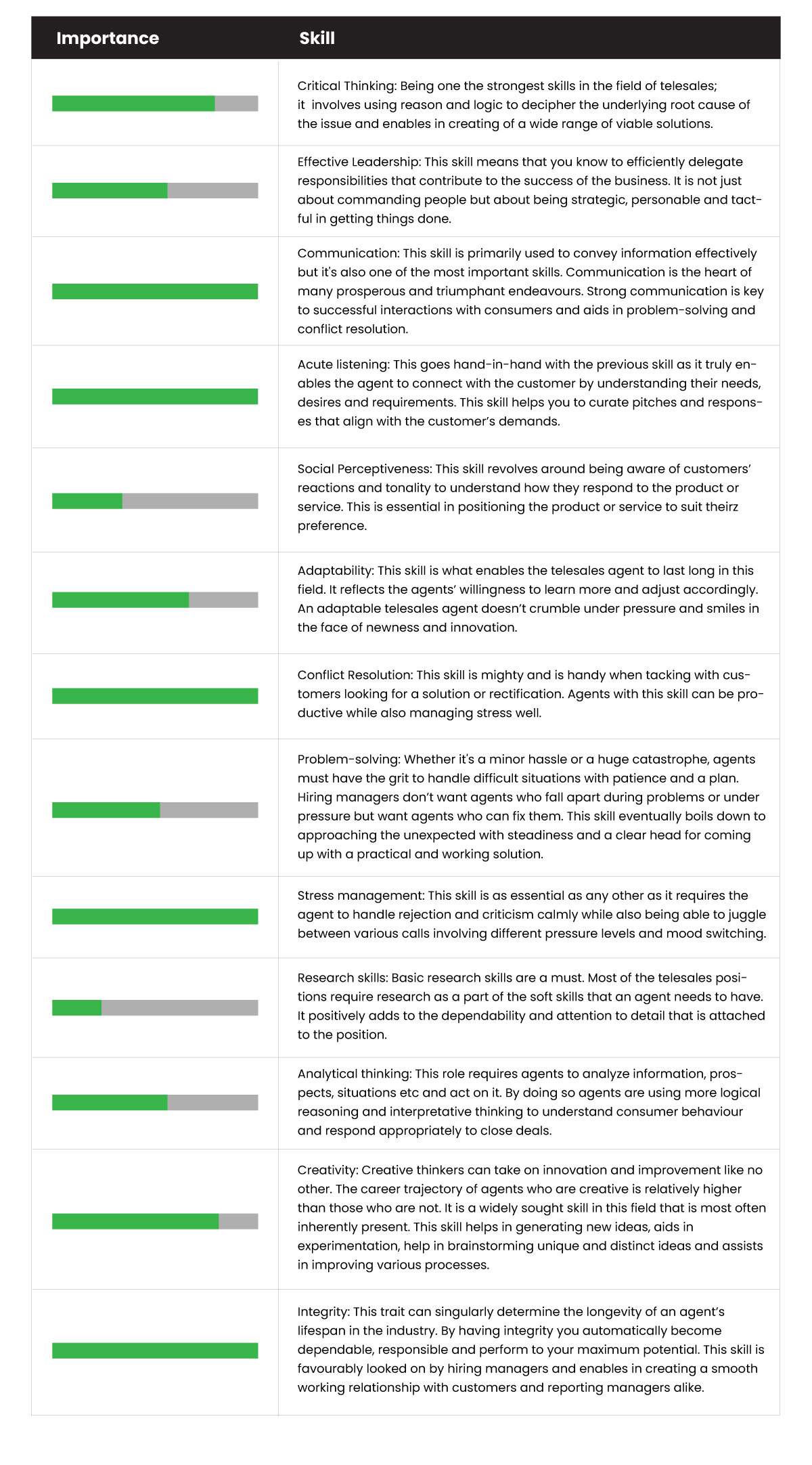 Most agents may feel like a lot of intellectual effort goes into becoming a telesales agent, but most of the knowledge that revolves around becoming one is basic and most of which agents must have had some experience with.