Customer service is the driving force behind customer retention in any business. This aspect of the organization is integral and can have a tremendous impact on the company's bottom line and how people view the overall business. Customer service is, therefore, an important job. They are often the first point of contact and most times the only voice a customer hears while contacting a business or a company. Due to this, the industry has been there for over a decade and close to half a million employees are working in this very industry. The job role can be challenging and most times gratifying which is why your profile needs to stand out.
Shine in the 'summary' section and the 'experience' section
In the summary section, keep your summary statement short, crisp, fresh, and professional as it can help an employer see what you have to offer. Include your previously achieved important KPI metrics here along with process details in the 'experience' section so it'll make the hiring manager's job easy to understand your diverse process capabilities and will be able to shortlist you. Since your profile is one of the many that will be scanned, you have to make your profile stand out with section headings such as professional experience, technical skills, and education.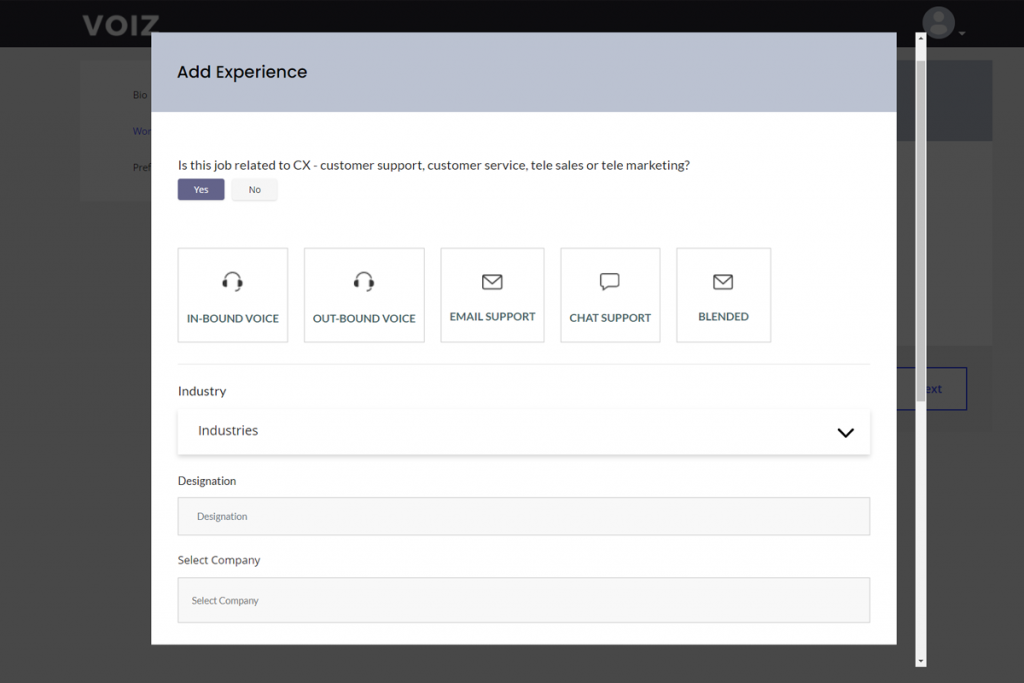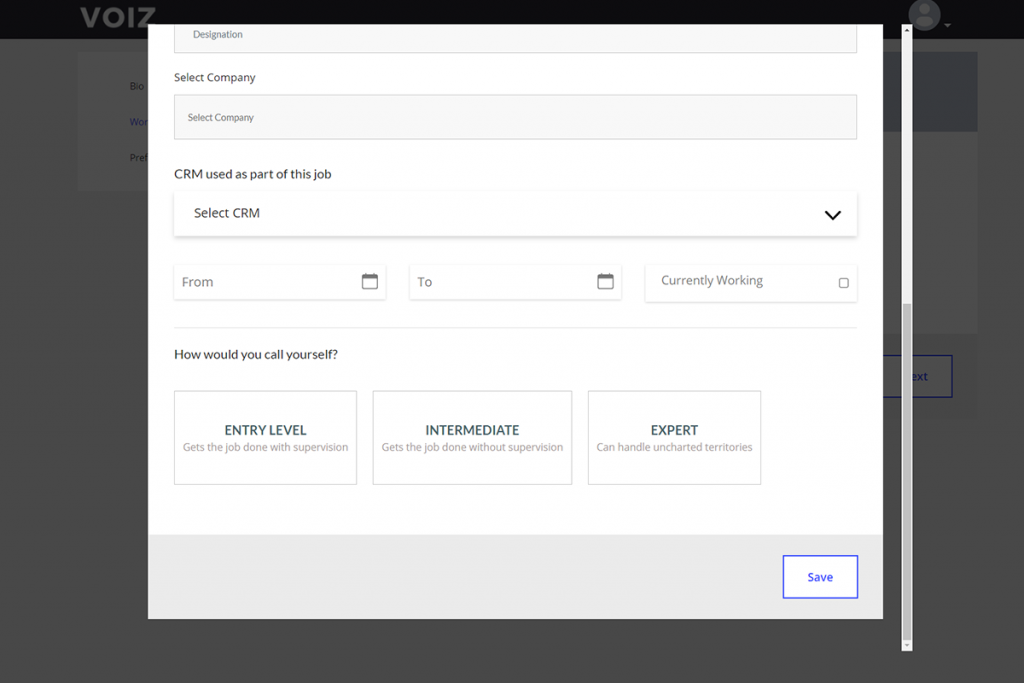 2.    Complete courses and add them as feathers to your cap. 
Taking up professional courses always has the chance to elevate your ability to nab the job. There are a lot of courses you can do that are related to CX. This is a great way to highlight your interpersonal skills and other transferable skills if you don't have experience in customer service. This also helps to practically improve your performance at the workplace. Courses related to CX, customer analytics, customer insights, etc can be done on various platforms that offer a large array of advantages which is why it is always recommended to enrol in such courses.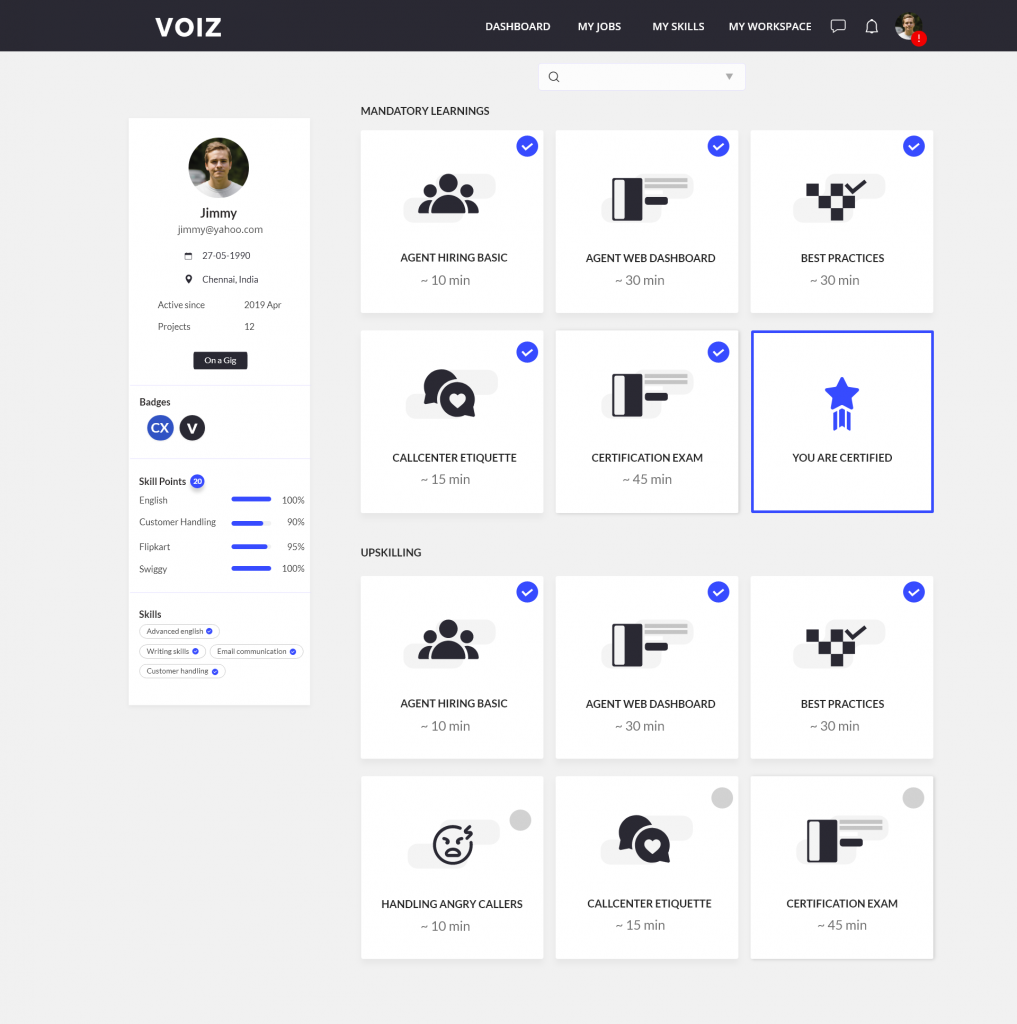 3. Get certified in support systems and learn as much as possible.
In the world of customer service and telesales, knowing more and more tools help an agent like adding a new tool to your arsenal. These certifications provide agents with the required training and necessary knowledge to perform their jobs more effectively. This further helps to stay abreast of the ever-changing nature of technology, resulting in major career advancements. This certification can make all the difference for entry-level support agents to distinguish themselves from their peers, colleagues, or their competitors.
4. Garner client testimonials.
With a wealth of client testimonials on your profile, you can expect a positive impact on your career as a support professional. This solidifies the need of the employer to be confident in his hiring of you to represent the company. Although this step is not mandatory for entry-level positions, even the smallest testimonials can make all the difference. VOIZ encourages active interaction between the agent and the hiring manager, so the agent can gather multiple testimonials and referrals by working on the many projects we have going at VOIZ. Client testimonials show that the agent is capable of evolution, knowledge consumption, and on-the-job effectiveness. These can be collected at the end of the project and can be used to add the element of trust in an agent.
5. Accumulate stellar agent performance metrics.
Data is crucial for running a support centre. At VOIZ, we make sure to choose the right metrics because each metric represents the reality of the agent and the business. Customer satisfaction is an important metric that indicates how well an agent solves customer problems and is a KPI that can be derived from different sources like customer satisfaction surveys and scores. Few other metrics that can make an agent's profile truly stand out are First Call Resolution, Average Handle Time, Abandon Rate, etc. This tracking allows managers to identify and recognize agents with the potential to pick the right agents for the right projects and processes. Therefore, adding your metrics from your previous projects only escalates your chances of getting the job.